We specialize in individual basketball training for players of all ages, with a focus on personal individual development required for each player to achieve his or her specific goals. Our training regimen is tailored to each individual's needs and is executed to improve their overall game. Our trainers have a vast amount of experience in personal training as well as coaching the overall game of basketball. We not only teach the fundamentals, but also emphasize on the mental aspect of the game so that each player can blend their skill level with their passion for basketball. We believe that once this is accomplished a maximum potential can be reached.

Small DETAILS LEAD TO BIG VICTORIES BECOME THE BEST VERSION OF YOURSELF, WORK ON EVERY ASPECT OF YOUR GAME TO REVEAL YOUR FULL POTENTIAL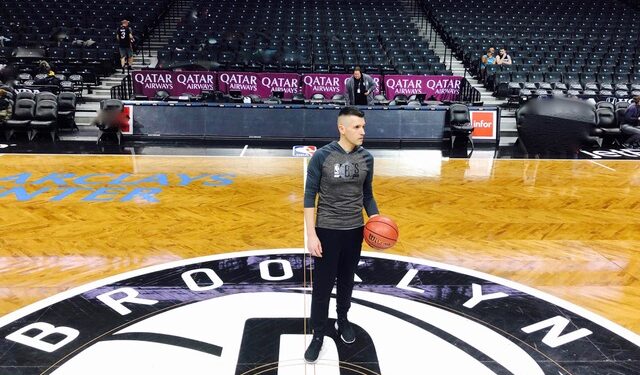 Since his youngest age, Nino evolves in the sports world. Having practiced several discplines at a national level, he naturally went into sports studies. He started as a ski instructor, then tennis instuctor, and becomes a sports teacher. Passionate about basketball, he obtained the status of national trainer and then the trainer certification. Strong on his theory that "every player has his/her own way to learn", with a lot of patience, Nino is capable to make his player reach its level by giving in service his pedagogy and experience.
SYNERGY BASKETBALL TECHNOLOGY
CONNECTED BALL
SPEED SENSOR
PERSONAL SHOOTING WORKOUTS
"Easy to work hard"
"It's hard to play well, but it's easy to work hard."

"Success is a choice"
"Success is not an accident, success is actually a choice."

"Lazy people"
"I can't relate to lazy people. We don't speak the same language. I don't understand you. I don't want to understand you."

"Get the fundamentals down"
"Get the fundamentals down and the level of everything you do will rise."

Collaborate
Want To Train With Us? Leave Us a Message!